GENERAL INFORMATION
1975 Cadillac Eldorado Convertible
Year/Make/Model: 1975 Cadillac Eldorado
Body Style: 2 Door Coupe Convertible
Engine: 500ci (8192 cc) 8.2 liter overhead valve pushrod V8
Transmission: 3 speed Turbo Hydramatic TH425, front wheel drive
Brakes: Power assisted, disc front, drums rear
Front Suspension: Independent torsion bars
Rear Suspension: 4-link coil suspension-dead axle
Length: 224.1" (569 cm)
Width: 79.8" (203 cm)
Weight: 5167 lbs (2346 kg)
Performance: 0-60 mph (97 km/h): 10.9 sec
Price in 1975: From $10,367
Totally built: 8,950 units
Odometer: 103,000 miles
VIN #: 6L67S5Q419406
Color: White w/ White Convertible Top
Interior: Black
SOME OF THE EQUIPMENT ON THIS ELDORADO:
*Parade Boot Cover*
*Tilt- Telescopic Wheel*
Automatic Climate Control
Cruise control
Grid type rear window defogger
Power door locks
One piece front and rear floor mats
Soft Ray tinted glass
Guidematic
Lamp monitors
Remote control right mirror
AM/FM radio with 8 track tape
Shoulder belts in convertible front seat or rear seat
Tilt and Telescope steering wheel
Remote control trunk lock
Twilight Sentinel
ENGINE
ELDORADO ENGINE
Engine type V-8 Overhead valves. Cast iron block
Displacement 500 cubic inches (8.2 L)
Bore & stroke 4.300 x 4.304 inches
Compression ratio 8.5:1
Brake horsepower (SAE gross) 365 @ 4400 rpm
Torque 535 @ 3000 rpm
Oil pressure 35-40
Main bearings five
Valve lifters Hydraulic
Carburetor Rochester four-barrel Quadra-jet model 4MV (Eldorado type)
HISTORICAL
In 1975 Cadillac built only 8.950 Eldorados as convertibles. New for this model year was the quad headlamps and open rear wheel opening. GM thought that the Eldorado looks a bit sportier without fenders skirts... This Eldorado body built by Fisher (the same for 1976) was the last big open American car - built in an era when cars looked like cars and had the right size! Furthermore, this car was equipped with the biggest engine ever installed in a serial produced personal vehicle. The engine, a huge 8.2 liter V8, is connected to front wheel drive through a TH425 transmission.
SERVICE HISTORY:
This Eldorado has been well maintained and serviced properly.
New muffler and resignator.
The engine is in perfect running order with smooth idle.
Transmission shifts smoothly and reliably.
INTERIOR:
Excellent Overall Interior Condition with minimal signs of wear.
Leather Seats in Beautiful Shape
Dashboard has no Cracks or Fading.

No Visible Blemishes Clean Trunk/Cargo Area.
Carpets in Excellent Condition.

EXTERIOR:
Overall Great Exterior Condition.
Two areas of concern shown below in pictures.
Overall Paint in Great condition .
Good Trim Condition other than the two for-mentioned items.
Chrome in beautiful shape
Convertible Top in excellent condition and is only a few years old.
Vehicle Condition
This Classic Eldorado is in Excellent condition with NO other problems found. Runs and looks great, mechanically sound, drives straight and tight. Exceptional California Car with no rust whatsoever, Chrome and Brightwork is Great! Original Miles, Pampered and Loved!
Additional Photos Below!
CONTACT INFO
Harry Fisher
Bay Area, CA
510-918-0307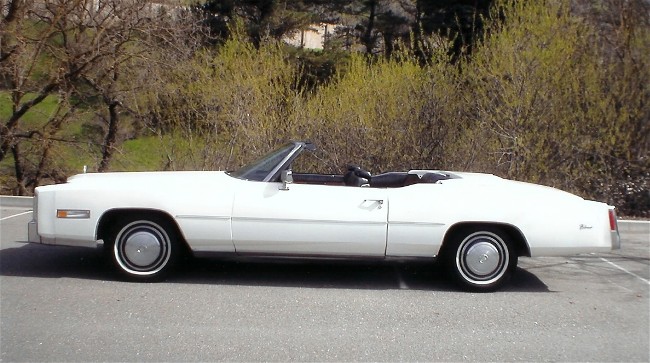 \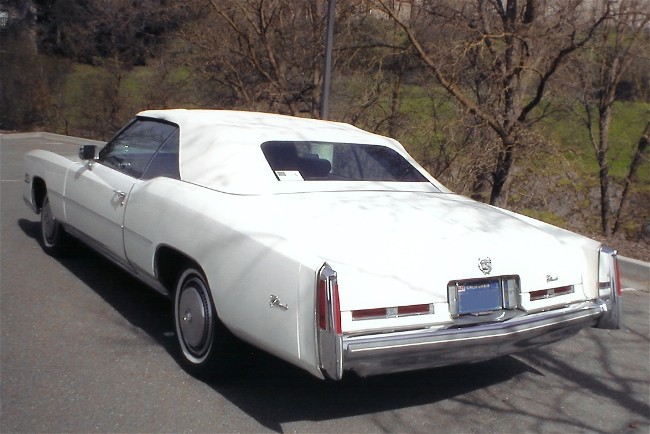 *** Classic White Paint ***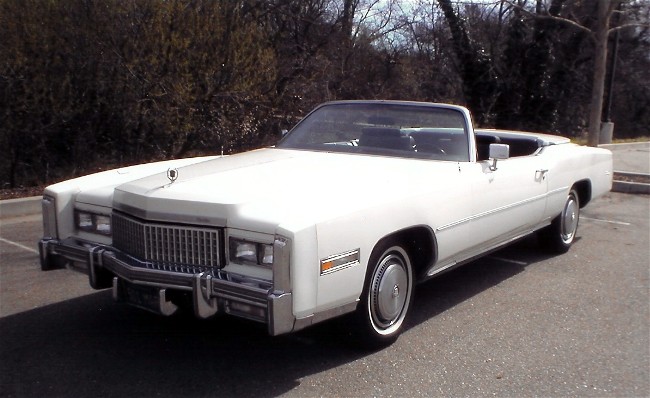 *** PARADE BOOT COVER ***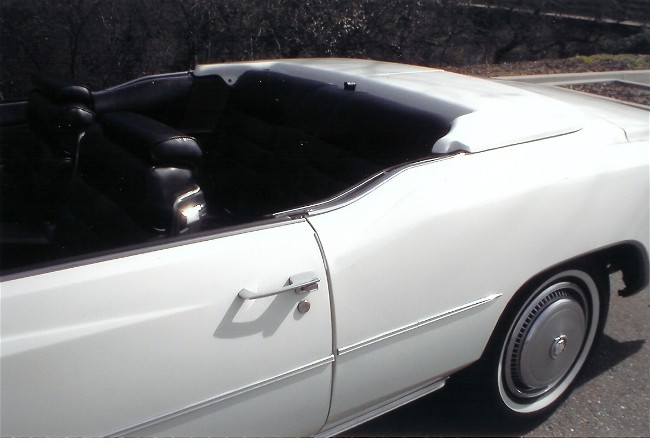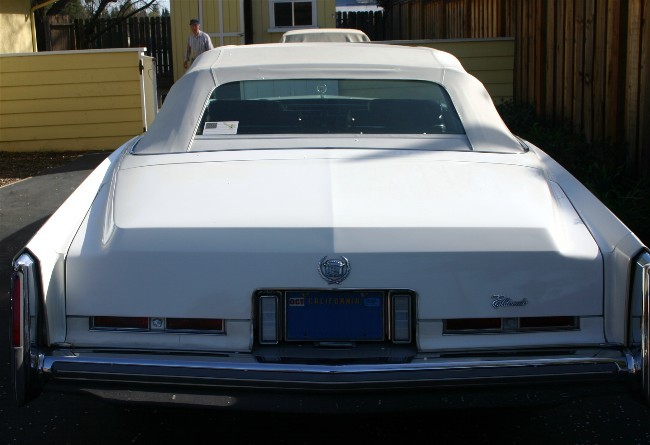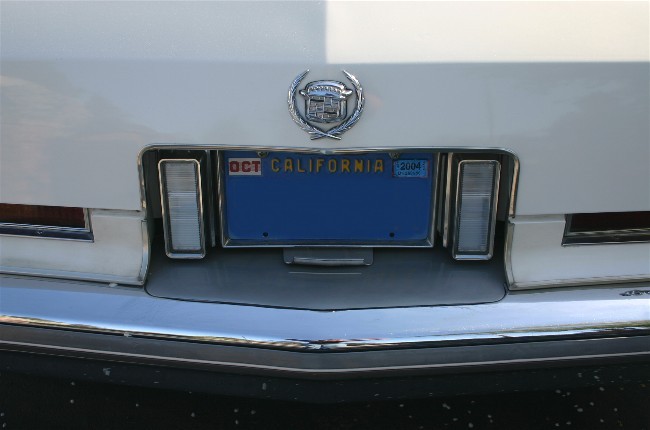 *** INTERIOR IN EXCELLENT CONDITION ***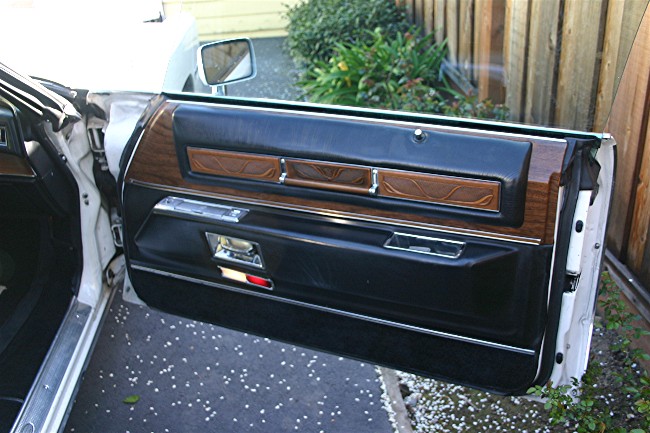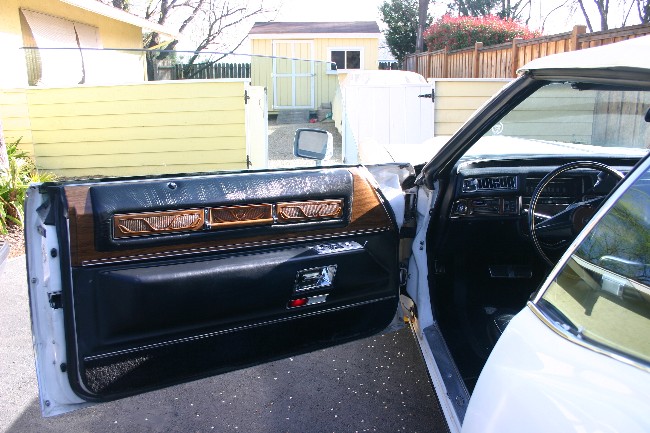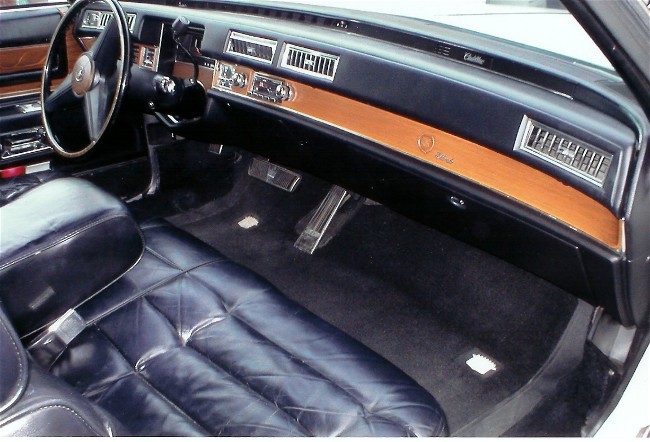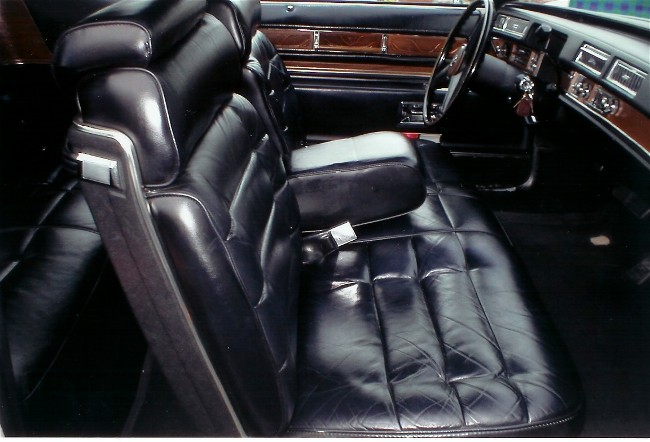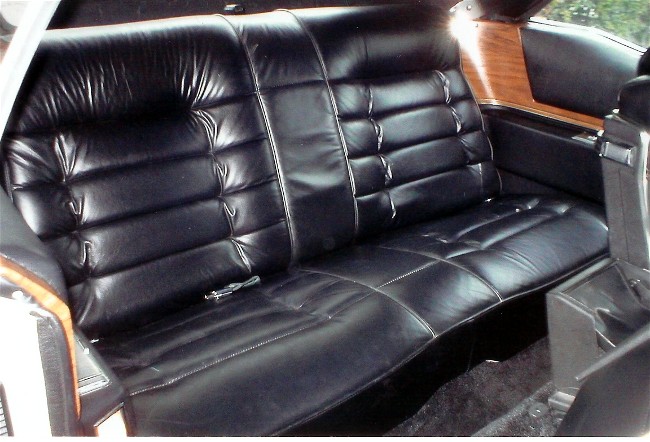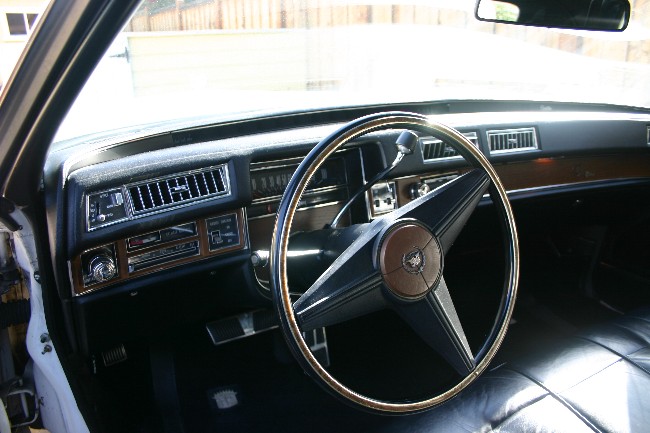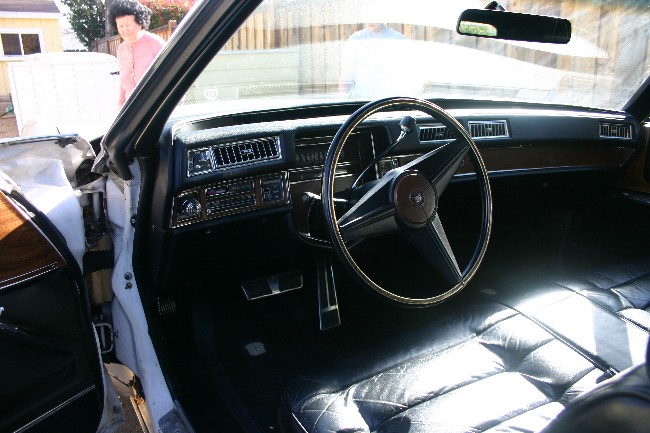 ** TRUNK IN EXCELLENT CONDITION **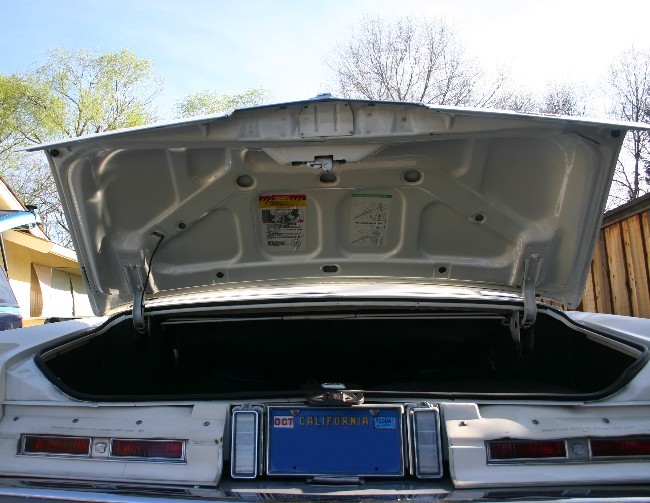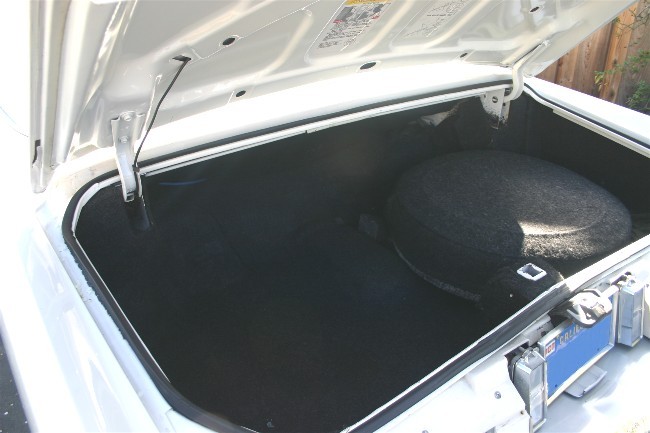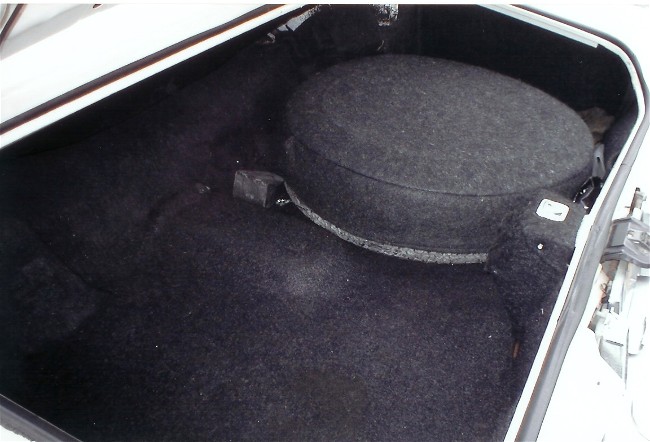 ** NEW MUFFLER/RESIGNATOR **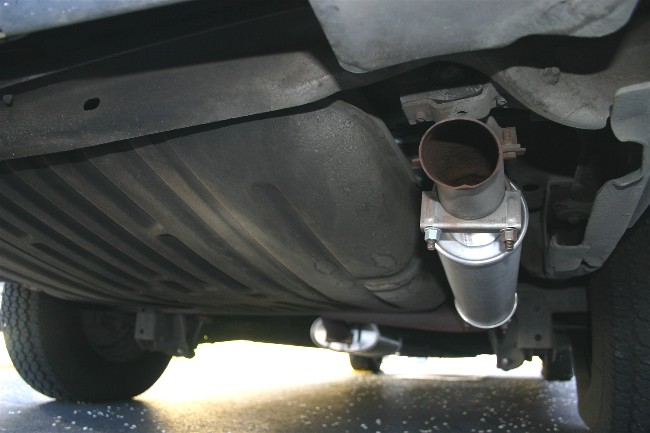 *** ENGINE IN GREAT CONDITION ***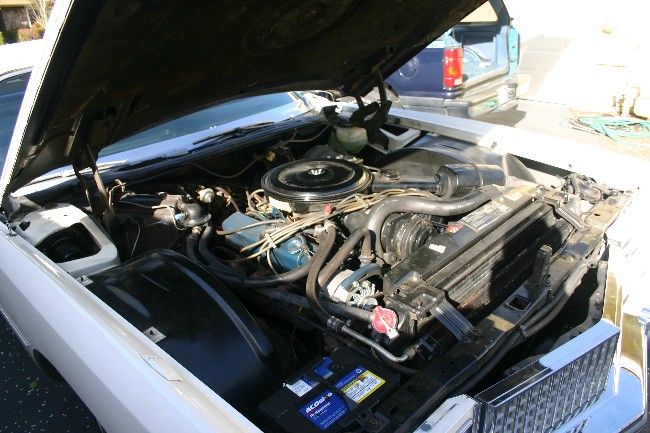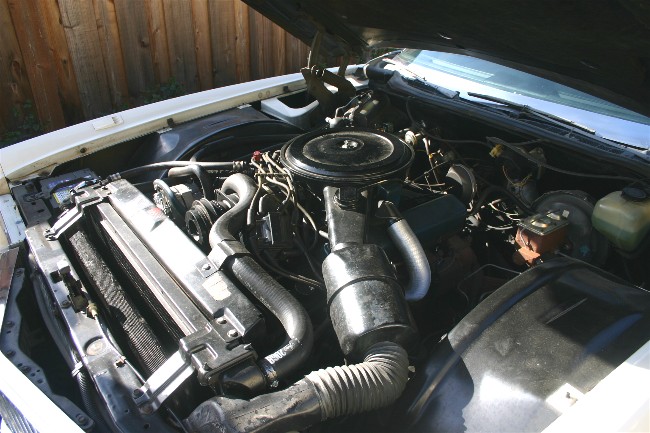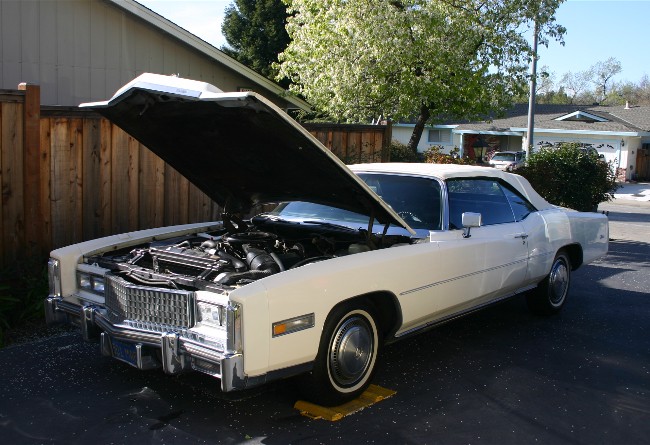 *** WHITE CONVERTIBLE TOP IN GREAT CONDITION ***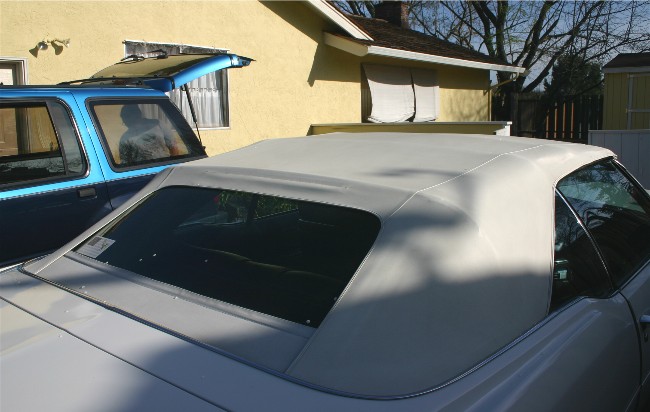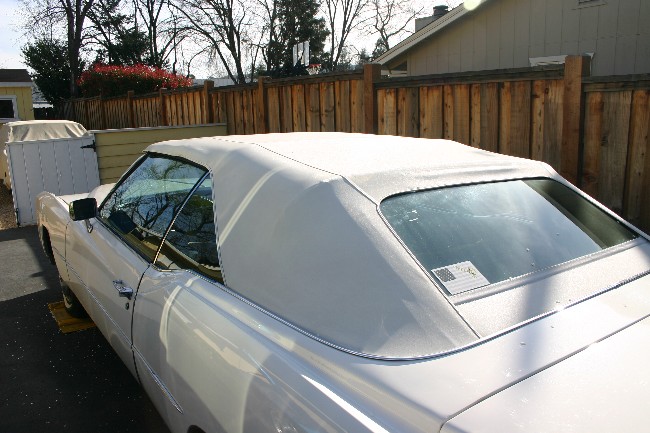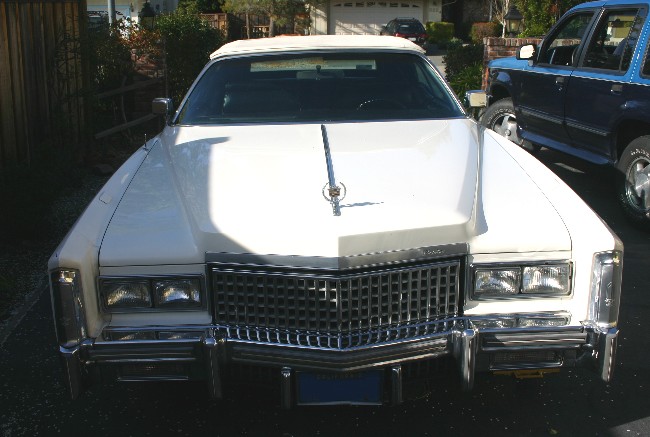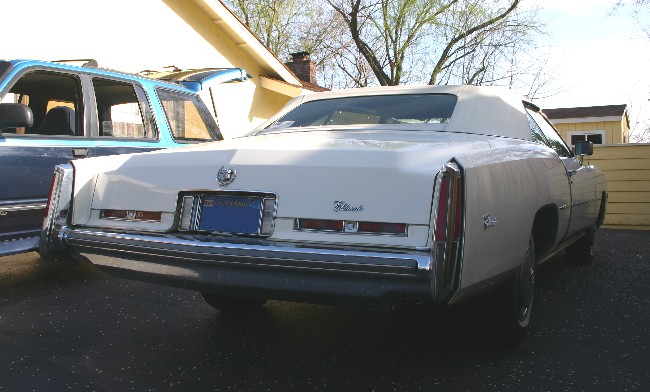 *** NOTE : Small scuff area on rear driver side bumper ***